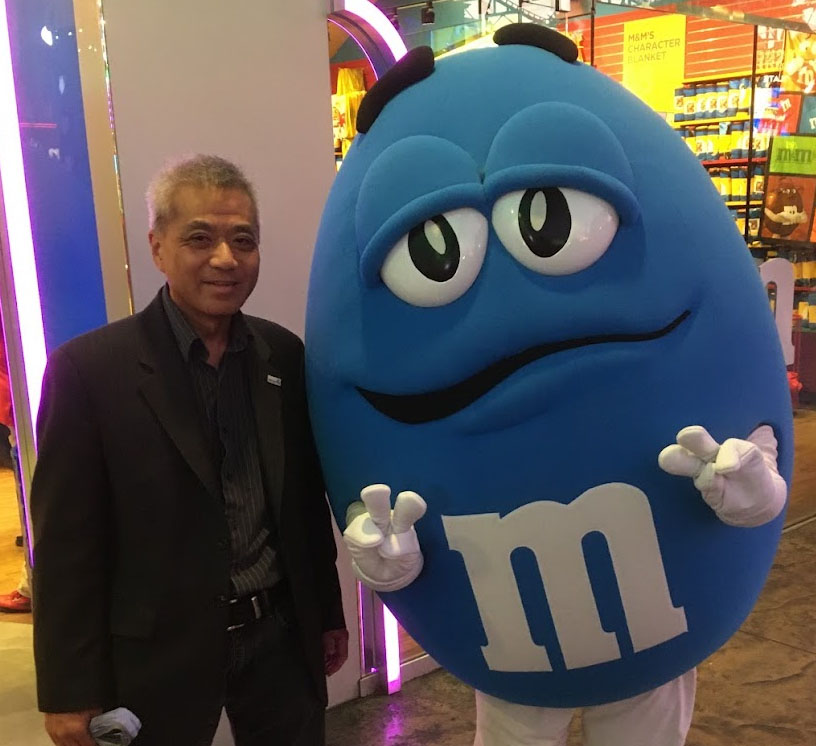 Mike lives in the San Francisco Bay Area. He's presently semi-retired and most known for his work in the broadcast television and consumer electronics spaces. And his passion for all things M&M's (Mike Minakami – M&M. Get it?). These two passions merged when he developed a novel method for tracking project status at TiVo – the amount of M&M's consumed by the engineering team!
Mike is a modern day vampire, homo sapiens vampirus. That's not to be confused with the blood-sucking, garlic averse creature you see so often on TV. That's homo neanderthalensis vampirus. Just like plain old humans have dropped the sloping forehead and figured out fire can be useful, we've figured out the stinking rose is an awesome culinary addition. And the pointy incisors went the way of tails as we long ago discovered red wine is much better than blood – it pairs well with dark chocolate and also happens to come in containers that don't try to run away from you and scream when you take a sip. That so disrupts the ambiance of a good meal. We do still have a strong preference for being about when the moon is up, though.
The tech industry is rife with nocturnal denizens, where Mike started his career as an an engineer. Over the years he's had the opportunity to work with world-class teams at IBM, Silicon Graphics, and TiVo. In 2004 he was on the founding team of TGC, a company born to bring the magic of TiVo DVRs to the Greater China market, where he was responsible for the US engineering team and the company's overall technical direction. He also helped to launch its successor, LiTV, which has grown into the premiere streaming provider in Taiwan. In 2006 Mike started his consulting company Koherence, LLC through which he engaged various companies in product design and development – including his former employer TiVo with its Series 4 DVRs, whole-home DVR architecture, and TiVo Stream, Synerchip with its DIIVA initiative, and Dual Aperture with its novel depth-sensing camera technology.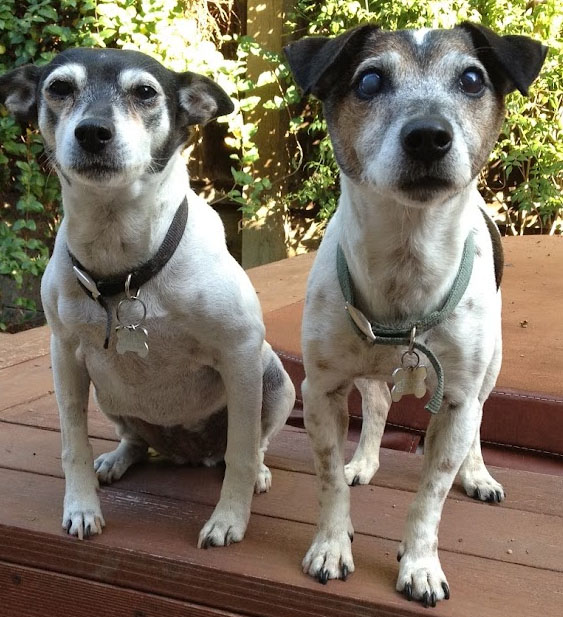 Mike took a hiatus from consulting in 2015 to care for his 15 year-old daughter, the Rat Terrier Caper, who had been diagnosed with canine lymphoma. Caper was a cancer magnet and over the years had a nerve sheath tumor, thyroid tumor, a recurrence of the nerve sheath tumor, and finally lymphoma. She no doubt had these for the sole purpose of acquainting her human with chemotherapy, radiation, and surgery cancer treatments. She passed in 2016 shortly after her 16th birthday. She now runs with her soul mate the Jack Russel Jasper, no doubt impatiently awaiting Mike's arrival at the Rainbow Bridge with a box of biscuits.
Mike developed and runs the over-the-air broadcast monitor SFBayATSC. Most recently he's been involved with ATSC 3.0 (aka "Nextgen TV") and has added NextGen TV support to the Project Entangle DVR. Ever the technologist he also periodically dabbles in interactive television, machine learning (something he's been involved with since the '80s), and AR/VR.
You can learn more about what Mike's been up to at his professional blog site https://in-koherence.com.